I have always liked the comic strip format. It's made for telling short, sharp stories, and is the perfect vehicle for satire. I have done a huge number of comic strips in my life. Too many even to represent here, but these pages are intended to give a sampling of the work I've done. Potentially the greatest of all my strips appeared in the Maltese The Sunday Times... every single week for nearly sixteen years. Around eight hundred and thirty strips. A selection of a few of those can be found on this site.
But I have done a lot of others. A comic strip version of Orwell's Animal Farm for one. A series in Maltese called Il-Familja Borg for the nascent Il-Ġens newspaper, which was followed by Nies for the same paper. A series about a politician (il-Politikant) for Il-Ħaddiema Żgħażagħ and a large number of single pagers for Sagħtar and Il-Komik. And more. So many that I cannot remember them all, and am often surprised when I come across a new instance of work I had done and forgotten about.
I am a massive fan of the comics art form. I've studied it and I've been drawing comics all my life. So it's little wonder that I've also published quite a few of those. By and by a few more of my productions will appear here. For now there is just a tiny sampling.
Please click on each of the images below to go to pages that contain those samplings.
Żepp comic strips
During the partial lockdown because of the Covid-19 pandemic, most of the Maltese ended up in isolation in their homes. The Żepp comic strip, appearing twice weekly (Wednesdays and Saturdays) in The Times of Malta, had a humorous look at one such person. The comic strip pokes fun at the "new normal" for most people, socially distant and very much alone.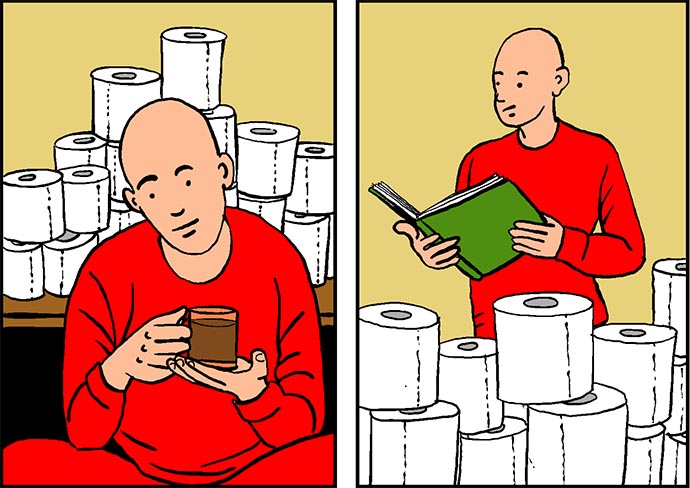 Don't Think comic strips
Comic strips about university and research life that appeared in Think Magazine published by the University of Malta between 2014 and 2017.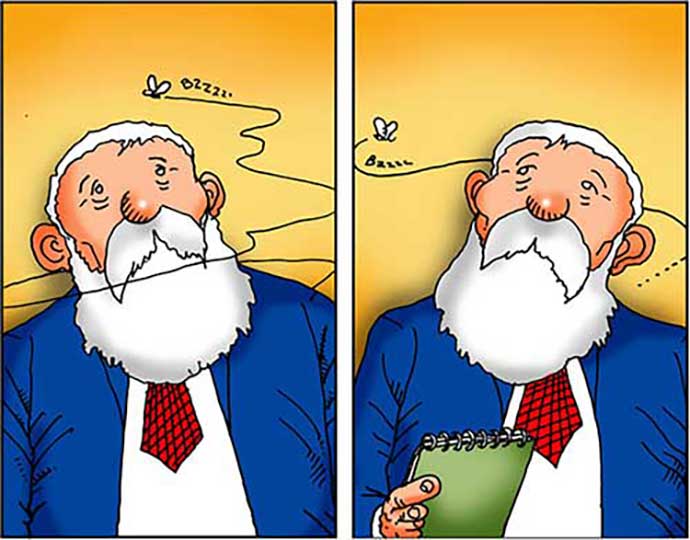 ONE FAMILY comic strips
A selection of socio-political comic strips from the ONE FAMILY strip that appeared weekly in The Sunday Times of Malta between 1993 and 2008.
Il-Kaċċatur comics
A science-fiction character called Il-Kaċċatur (the Hunter) that was used in comic stories in Avventura (1982), Il-Komik (1983-84) and on a set of copybook covers (front and back, 1983).
Back to the top of the page